Kansas City continues their season tomorrow night against FC Dallas at Arrowhead Stadium. The match is also a tribute match to the late owner of both the Wizards and FC Dallas, Lamar Hunt. The Cauldron has made a special banner for the match to honor Lamar's memory.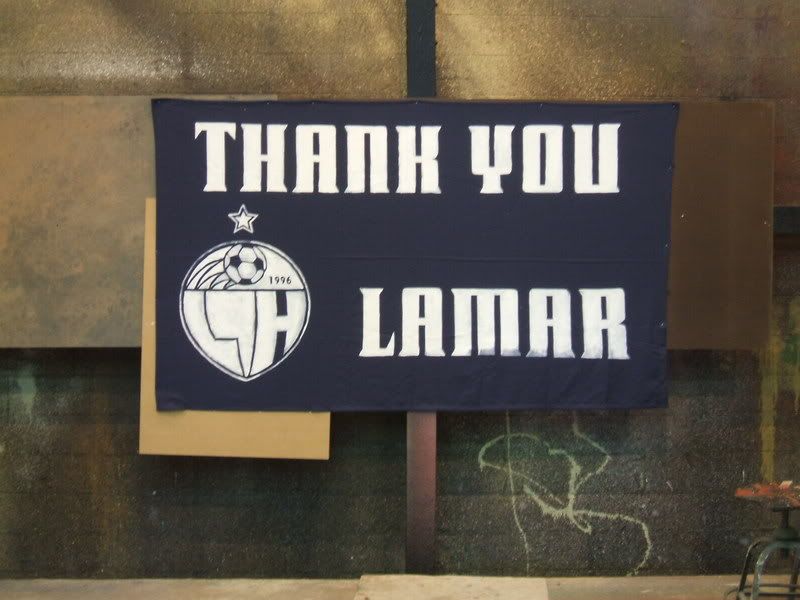 As for the match, the Wizards will be without captain Jimmy Conrad after he broke his jaw against the Crew last weekend. Taking his place will be either second year man Tyson Wahl, or rookie Aaron Hohlbein, who played in place of Nick Garcia against DC United the first game of the season. The good news for the Wizards is that the
preview for the game
lists neither Scott Sealy or Carlos Marinelli on the list of injured players, so both those players stand a good chance of starting on Saturday. With those 2 starting the Wizards attack looks as dangerous as it can be, and could be the first time those 2 will be on the field for a long period of time with Eddie Johnson. The question though is who goes to the bench so both of them can start. In all likelihood Marinelli will come off the bench this game.
Hartman
Jewsbury - Hohlbein - Garcia - Burciaga
Zavagnin
Arnaud - Victorine - Harrington
Sealy - Johnson

Some interesting news came out of Dallas this week as well. Apparently Carlos Ruiz took an
unexpected extended vacation
and missed practice earlier this week. According to
Buzz at 3rd Degree
, Ruiz will not be starting this weekend in KC due to his missing practice.
PREDICTION
KC is coming in on a 3 game winning streak, 2 of those games have been at home, while Dallas is coming off 2 loses at home. Dallas hasn't won a game in regulation in Kansas City since 1998, and while Ruiz hasn't been playing great the last few it's' good news that he won't be starting on Saturday. As for the game, Kansas City is playing the better soccer right now, and their speed up top should create a ton of problems for Dallas' slow back line.
KC - 2 (Sealy, Arnaud)
FCD - 0